This project provides comprehensive support for nanotechnology nanofabrication via the provision of required state-of-the-art equipment, Microstructure Characterization expertise, data analysis and other services.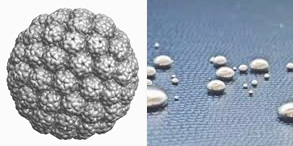 The research support system allows analysis and evaluation of the surface/internal structures of diverse nanodevices and nanomaterials as well as their electronic states in various environments. Research and development support and technical consultation services for innovation creation are provided based on unique equipment combined with technology, experience and wisdom accumulated by researchers and engineers over a long period of time.
Fields of support Support equipment Price list
Service guide Staff Links Access/contact address
Project overview and purpose
This implementing body provides support for research involving the analysis/evaluation of materials and devices on nano- to micrometer scales in terms of (1) surface structure, (2) internal/3D structure and (3) electronic state analysis.
Research, technical and product development are supported for the creation of new state-of-the-art function-enhanced nanomaterials and the manufacture of new devices. To achieve this, systems are provided to facilitate (1) surface structure analysis using state-of-the-art X-ray photoelectron and Auger electron spectroscopes, electron beam probe microanalyzers and other surface analyzers, (2) internal/3D structural analysis conducted by combining diverse microscopes (including the world's only ultrahigh-voltage electron microscope) with SEM-FIB and other sample processing devices, and (3) analysis in controlled environments using in-situ TEM observation with an environmental cell holder and ultrahigh-vacuum, ultralow-temperature and high-field SPM, and analysis of electronic states and real-time kinetics of nanodevices using an ultrahigh-speed time-resolved photoemission electron microscopes, a high-speed spectral imaging laser confocal microscope and other devices.
Project
The Nanotechnology Platform Project of the Ministry of Education, Culture, Sports, Science and Technology is intended to establish a nationwide nanotechnology-related equipment sharing system though close collaboration among organizations with state-of-the art research equipment and know-how for its utilization.
The platform covers the three fields of nanofabrication, Microstructure Characterization and molecule/material synthesis, and research support is provided by taking advantage of the functions and devices that characterize these individual areas.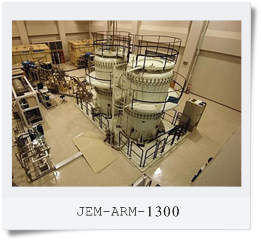 Hokkaido University provides research support in the Nanofabrication Platform Consortium and on the Microstructure Characterization Platform.
Support is for micron- to nanometer-scale nanofabrication is given using a series of processing devices in a clean room in the Nanofabrication Platform Consortium, and is provided for surface/internal structural analysis of materials using a variety of electron microscopes on the Microstructure Characterization Platform.
Support experience
Microstructure Characterization Platform
Previous user reports can be browsed the link below:
http://www.nims.go.jp/acnp/eng/report.html
書類ダウンロード
支援課題申請書の提出先:nanoplat-20sinsei☆cris.hokudai.ac.jp(☆を@に変更してください)